Build Congruent and Not Congruent Triangles & Transform Polygons (Sabelko)
Build Two Congruent Triangles
I want you to build me two congruent triangles. Measure and label the side lengths using "units."
Build Me Triangles with Constraints (Khan Academy)
Build Me Three Unique Triangles
1. None of the triangles should be congruent. 2. You should build one of each type. If you need to review types watch video to help! 3. Use this video to help if needed! https://www.youtube.com/watch?v=JQUTVgT9RXY 4. Classify each triangle based on their side lengths.
Study Images of Transformations (You will practice these next!)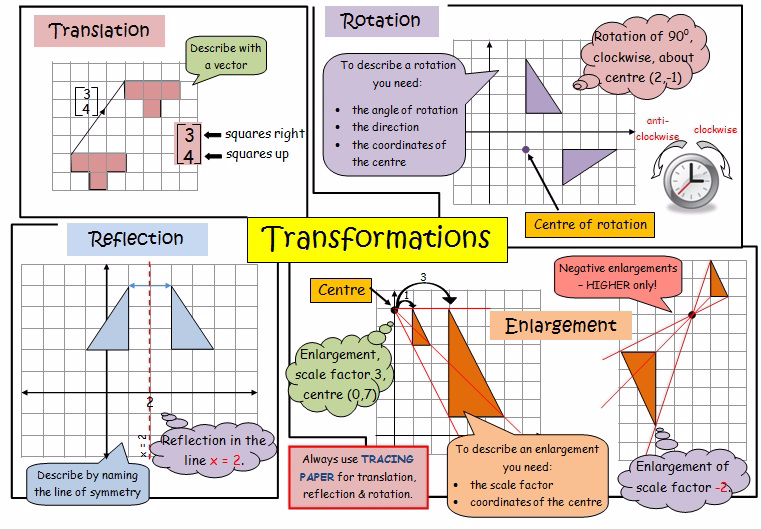 Translation
Build a square and translate it three units right and four units down.
Rotation
Build a triangle and rotate it 180 degrees clockwise.
Reflection
Build any quadrilateral and reflect it across the x-axis and then reflect again across the y-axis.
Enlargement
Build any triangle and enlarge it by a scale factor of two.