How to measure the size of an angle using a protractor: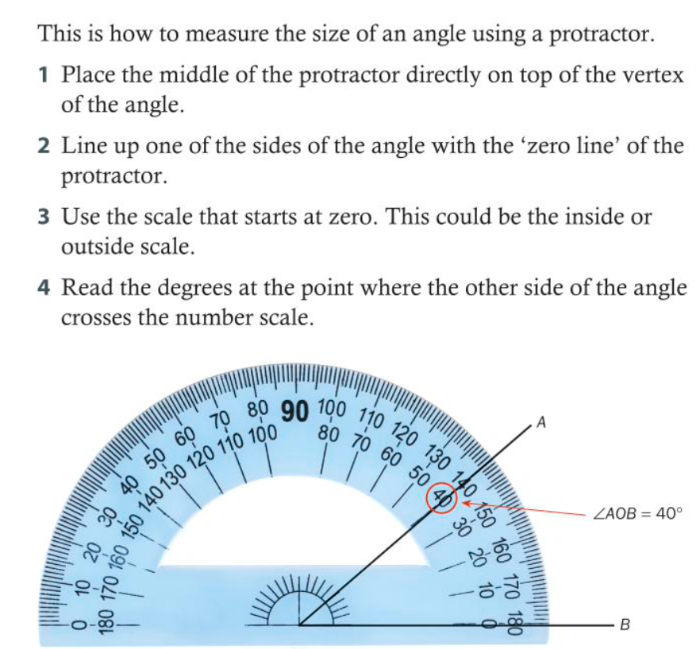 Instructions
Use the applet below to practice your angle reading skills.
Press command + r to get a new angle. Take at least 5 screenshots of your measurement (must show that your protractor is properly lined then guess the angle and check the answer.)
Compile all the photos and paste on our class google slides with your name on it.