Solutions to the Ten Castles Problem
10 Castles have to be built and have to be connected by walls. The condition is that the castles have to be arranged on five straight lines (connecting walls) with four castles on each line. The easiest solution is to arrange the castles one on each node of a pentagram. In this arrangement all the castles are vulnerable to external attack. Wishing that there be at least one or two castles protected within the walls (immune from external attack) how can one arrange the castles.
Easiest of the solutions.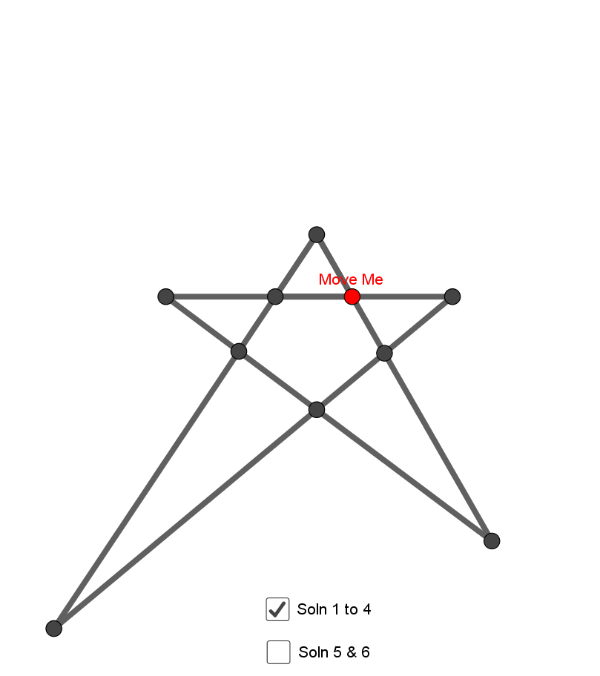 Applet to explore other possible solutions.